BHAVANI DESIGN CONSULTANCY
PHONE: +91 9553747757
Mail: storagetanks@ mail.com


​
2D & 3D DRAFTING SERVICES
We provide wide range of mechanical 2D & 3D CAD drafting services for variety of mechanical parts and components. Our expert drafting professionals can provide accurate mechanical drafting services from mechanical drawing of small parts to manufacturing drafting of large machine assemblies & fabrication drawings.
Our CAD drafting [computer aided drafting] team has successfully delivered thousands of CAD drafting projects and services for a wide range of clients around the world
We accept input as hand drawn sketches, scanned copies & blueprints etc and provide outputs that are fully compliant with your standards (including linetypes, line weights and usage of blocks).
We also follow your guidelines for proper layering (including AIA layering standards, or any other conventional layering that you may specify) in DWG, DXF or DGN formats
Prepare drawings of Machine / Equipments, G A drawing, Assembly drawing & detail drawing in Auto Cad
Drawings for equipments and parts fabrication
​
Benefits with us:
• Use of latest tools and technology
• Online help with continuous customer support
• Time saving
• Highest quality services
• Lower project cost
• Timely delivery
• End to end services
• Help of expert professionals
• Proven expertness
​​ •The final output is editable and will be in DXF or DWG format because we
create the mechanical engineering drawing as a new file.
•We can create as many layers as you require. We generate separate layers for
dimensions, text, body, hidden lines, and centerlines, etc.
•Text is separated and has its own layer and is recognizable as text.
•Dimensions are intact and are shown by a separate layer.
•We use blocks for different entities
PREPARING MANUFACTURING PRODUCTION DRAWINGS

We prepare and produce assembly drawings, manufacturing and production drawings, Bill of Material (BOM) and parts lists in SolidWorks and other CAD software (AutoCAD, Catia, Pro-E, Uni-Graphics, etc.).
• We take various qualities of inputs from clients. Most clients send us sketches or blueprints.
• We analyze these inputs and develop part drawings to produce a 3D solid model (assembly drawing).
• At this stage we then obtain client approval and make any modifications as required.
• Thereafter, we undertake production drawings and bill of materials.Our
mechanical 2D drafting services include:
Paper to CAD Conversion
Working drawings from Conceptual sketches
Assembly Drawings
Fabrication Drawings
Creation of Drawings and BOM
Converting 2D drawings to 3D models
Product Design and Modeling
BOM and Paper to CAD Conversion
Detailed Part Drawings
Complete Bill of Materials
Mechanical Shop Drawings
PDF to DWG Conversion
​Software We Use:
• AutoCAD
• MicroStation (DGN),
• Adobe Illustrator (AI),
• Coreldraw (CDR),
• VectorWorks
• Solidworks
• CATIA V5
• Inventor
• SolidEdge
• Pro Engineer
• 3D Studio Max
• Ansys Fluent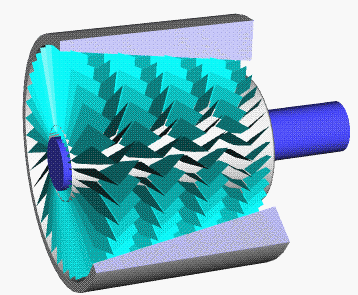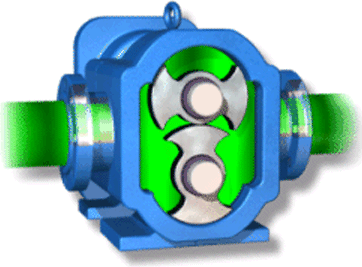 Mumbai,Delhi , Kolkata, Chennai , Bangalore,Hyderabad,Ahmedabad,Pune,Seurat ,Jaipur,Kanpur,Lucknow,Nagpur ,Indore, Patna,Bhopal,Thane,Vadodara,Visakhapatnam,New York,
Los Angeles,Chicago,Houston,Phoenix,Philadelphia,San Antonio,San Diego,Dallas,San Jose,Washington,Boston,Las Vegas,San Francisco,ENGLAND,Birmingham,Glasgow,
Liverpool,BristolENG,Manchester,Sheffield,Leeds,Edinburgh,Leicester,England,Northern Ireland,
Scotland,Wales,London ,Birmingham,Leeds,Glasgow,Sheffield,Bradford, Edinburgh,Liverpool,
Manchester,Bristol,Wakefield,Cardiff,Coventry,Nottingham,Leicester,Sunderland,Belfast,Newcastle upon Tyne,Brighton,Hull,Plymouth,Stoke-onTrent,Wolverhampton,Derby,Swansea,Southampton,Salford,
Aberdeen,Westminster, Portsmouth,York,Peterborough, Dundee,Lancaster,Oxford,Newport,
Preston ,St Albans,Norwich,Chester,Cambridge, Salisbury,Exeter,GloucesterLisburn,Chichester
Winchester,Londonderry,Carlisle,Worcester,Bath,Durham,Lincoln,Hereford,Armagh,Inverness,
Stirling, Canterbury,Lichfield,Newry,Ripon,Bangor,Truro, Ely,Wells,St Davids,Antigua and Barbuda,
Australia,The Bahamas,Barbados,Belize,Canada,*Dominica,Grenada,Guyana,Ireland,Jamaica,
Malta,New Zealand,St Kitts and Nevis,St Lucia,St Vincent and the Grenadines,Trinidad and Tobago,
United Kingdom,United States of America,Toronto, Ontario,Quebec,Vancouver, British Columbia,
Calgary,Alberta,Ottawa, Ontario, St. John's,Newfoundland,Charlottetown,Prince Edward Island,
Saskatoon,Saskatchewan,Whitehorse,Yukon,Halifax,Nova Scotia, Banff,Alberta,SYDNEY,MELBOURNE,BRISBANE,PERTH,ADELAIDE,